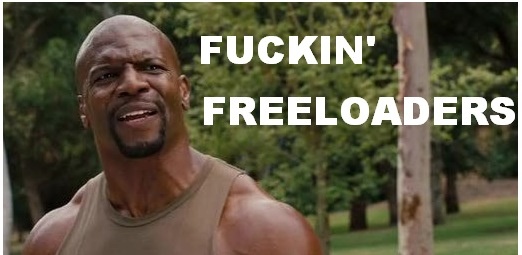 During pre-Christmas days, we took the time to send our best wishes to each and every friend/client we have. One email at a time, personalized, updating on what we have been up to, informing on our new tasting tour days, and most importantly wishing happy holidays.
Among the so many lovely replies, we received one from our friends from Poland that made us laugh out loud!
So here's the story:
Before changing our business strategy in 2013, we decided to give the "wine trade" its last chance. Our very last trade activity took place in January 2013, at a renowned B2B workshop in Barcelona. We met with 20 importers from all around the world in two days of workshops. It was a huge experience, one can learn a lot in two days of face-to-face meetings.
After the event, we spent a considerable amount of time emailing back and forth with importers that showed interest for our wines. One importer from Poland especially showed interest in our Prosecco. He said he needed 20 Jeroboam bottles of Prosecco Spumante DOC as samples to try. Not only that, but he was supplying them to a rally tournament and would have used them for the winners' celebrations and for the following after party! Meaning that our bottles would be in all pictures taken at the events so on so forth.
At this point, we were looking at costs of bottling and extra packaging for these 3l bottles. We thought getting all the information and costs would not hurt us. Soon enough Mr. Polish Importer started putting pressure on us to get his 20 bottle samples, which, by the way, would have cost us almost € 1000 all costs and taxes included! At this point, the best part was still to come. He not only wanted 20 Jeroboam Prosecco Spumante DOC bottles as samples but also € 20.000 to "try to enter the Polish market". Needless to say, he could not give any guarantee of success.
But as we all have heard it as kids from our parents "we were not born yesterday!". When we told him that we were not giving him any money for "trying to enter the Polish market", his reply was "Well, obviously your company is too small for us!". Yes, we are small and yes we do not have € 20,000 to invest in a "maybe we succeed" business of which we have no control of. We clearly dropped the case and politely wished him well.
This reminds us of how major big brand suppliers close deals with major retailers and their shelf-spaces, or should we say; how retailers treat their suppliers? Yes, because often suppliers find themselves first having to pay to be able to distribute their products, then maybe they are even paid for their delivered products with long payment terms. Maybe. Sometimes payments never arrive.
Two years down the DTC road, we have met many people who then became our loyal friends and clients. Among them, we have also met our Polish friends Bogdan and Ewa, a lovely couple that when hearing this story took it to heart and decided to take a short drive to check on this importer! Here is what Bogdan wrote in his email:
"… I drove to Lomianki to see this Mr. Polish Importer's place – what a surprise. I saw an ordinary house built in a typical residential area, an old Fiat 125 parked in a driveway and no warehouse or anything indicating that any serious business is run there at all. Look at the attached pictures to see for yourselves.
I also checked their internet site to find out what else the company offers – did not find much. Some descriptions of wine tasting events that took place in the house (the last one documented was in Jan 2013), some stories from places the couple visited – nothing really exciting. I have an impression that the couple likes to travel and looks for ways to find sponsors – 20 000 Euro would help."
Excuse me Mr. Polish Importer, seriously? A family house. And you ask us € 20.000 for what? To try to get into the Polish market?
We had a great laugh!
Photo source: https://it.pinterest.com/pin/420453315186181920/