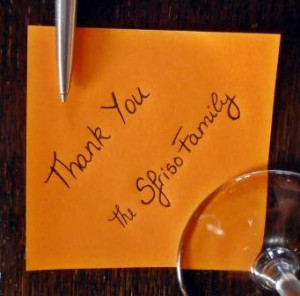 The month of December is always chaotic and stressful for both businesses and for the ordinary people. We are all always in a rush, it's a race against time because the month ends before the children finish school early, sports activities end early, work ends before, all this because there is Christmas, New Year, and then the Epiphany. Not only that, in this short month we have many more things to do, buy gifts, dinners to attend, end of year children's performances, all to fit in a short time. At the end we come to Christmas with the feeling that we forgot to do something, with the sense of incomplete. To counter this world that runs without stopping, we have taken time to look back, to consider positively and negatively the year that is ending.
This year has been a very eventful year for us. We started with a radical change of business strategy, which instead of running like crazy after importers, which in our bottles only see the price, we decided to run after our consumers, that is after you. A change not easy, but much more stimulating and satisfying. Before we were always short of breath, always cutting costs to stay within the expectations of importers, because others make better prices and so on. A huge effort to get some profit only to be told that "others offer for 20 cents less," that the product is better or worst does not matter. An importer has also asked for a modest sum of € 20,000 just to enter his market. Well at this point it was obvious that we had to change course.
After a year it is still early to say whether our strategy is right or wrong, but this year has been very positive. And thanks to you, our friends and loyal customers of our winery, we can say that we are super happy and pleased with the results this year. Thanks to you we finally found the total enjoyment in our work. We know that the path to get to our goal is long and very difficult, but we are on the right track. Thank you from the heart and we hope to continue like this, to be able to involve you more and more in what we do, to be able to bring you happy and carefree moments with our stories, evenings and wines.
This year we finished well, very tired but with a nice sense of completeness, satisfied, with happy prospects and ideas for next year. Now, however, since for us this December is also chaotic and stressful, we prepare the last orders, we also race for gifts, go see our daughters performances, but luckily and thanks to you we do it with a smile.
We wish you Happy Holidays obviously filled with wine and fun.
Hugs and kisses to all,
Reka & Pier